3 Out-of-the-Box Strategies for Your Equity over Remodeling
Posted by Luis Rodriguez on Friday, May 31, 2019 at 12:35 PM
By Luis Rodriguez / May 31, 2019
Comment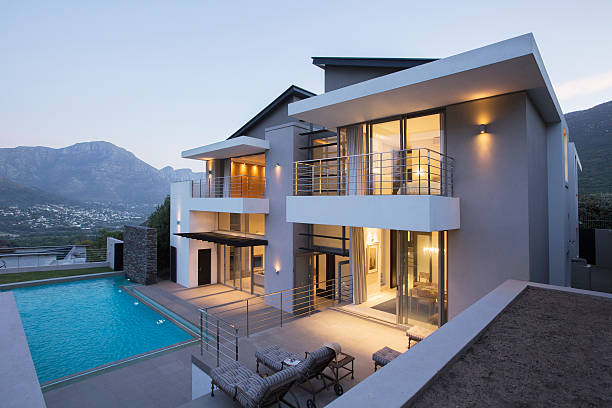 Hot Market Handcuffs - Three Strategies to Harness your Equity
These days, property values have hit a high that will hopefully never disappear. Maybe yours has done the same. Does that mean you should cash out and go bonkers? Definitely not. Every market has strategic advantages and disadvantages depending on your current situation. Here are a few (that are not everyday ideas) but could work for you.
Sell, Rent and Hold:
It's 2019. Are you extremely busy? Ever dreamed of living a different and simpler type of lifestyle? Well, why not just do it? In a hot market like this, with your potential property values, equity feels good, right? Do you know what feels better? Cash in the bank. Today's rental market has a huge diversity in lifestyle offerings and locations that you may have never thought of. Living, working, and playing are huge right now and they have lots to offer. Live closer, live smaller and simplify your life. Then, just wait for the next market correction. Once prices go down, jump back in and repeat! Done right, In just three economic cycles you can have no mortgage at all and some amazing life experiences to look back, besides just being lost in the 'burbs.
Buy Rental Property with Your Equity:
The biggest mistake I see people make is that they see all potential equity...and then they draw the cash out. They use that equity to finish a basement, buy a boat, or make changes to the kitchen. Guess what happens when the next downturn comes? Huge negative equity. Negative equity that you may never recover from. This is what keeps you from ever getting ahead. In a down market, equity in your home can vanish faster than half the planet (with a snap of Thanos' fingers, of course!). Atlanta is one of the hottest rental markets in the US; why not take the money and invest in a very small rental property that will not only pay off your equity line but eventually pay itself off and then be a revenue stream for you in the future?
Do it once, then use that equity to do it again. This is not for everyone, but done right you can amass a portfolio of properties that can bring provide substantial income into the future. I assure you, if you're going to throw away all your equity, there is a lot less risk here than in putting that mancave bar in your basement.
Down Size:
This one is for my McMansion crowd! You have lived in your property for 15 years, the same place where you raised your kids and cut the grass 2000 times. Your house is perfect all the time because there are no kids to mess it up anymore. In short, you are my dream client! The timing could not be better. Get a Realtor to help you choose a few small updates that will maximize your final sales price and dive right in. I know that smaller homes are pricier these days than they were 20 years ago, but the cost of ownership on that small home has to be taken into account as well. Given the length of time, you have been in your home and when you bought it, you could have a mortgage that is so low you can almost pay it off in 5 to 10 years. Yes, it can be hard to let go of all the great memories you've had there, but just think of all the extra time you will have to make new ones. Your story is not ending; as a matter-of-fact, it's just beginning.
If you want to find out if any of these strategies could work for you, I would love the opportunity to discuss with them in more detail. I'm so grateful that you took the time to read this article. If you have any questions about what you have read above, please fill free to contact me. Call my cell 678-229-8689 or via email at [email protected]. If you liked this blog, do me a favor and like, follow, share or comment below! Thanks!
Luis
Author: L.Rodriguez / Written: A.Gillstrap