Are You a Little Real Estate Curious? Is it Your First Time?
Posted by Luis Rodriguez on Wednesday, June 19, 2019 at 6:16 AM
By Luis Rodriguez / June 19, 2019
Comment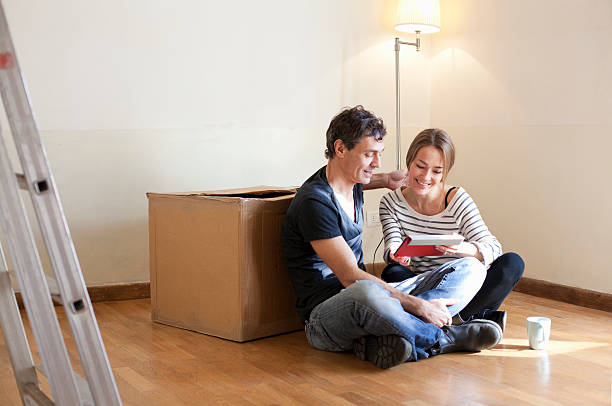 First-time home buying is not just for young people anymore! After the economic downturn, millions of Americans were concerned about finding work or keeping the job that they had. As a result, they've done a lot of things differently than the previous generation. Many lived at home longer, extended their studies in school, or decided to rent and shack up with others. This isn't too different the young adults of today. I'm talking to you, the 80s and 90s babies! Regardless of your age, anyone can buy a home. With today's interest rates holding down and the home market thriving, adventurous adults are looking to make the move into home buying and living. The following is a small guide that will give you all the basics before you take the plunge!
Contact a Realtor®
It may sound a bit self-serving, but whether you choose me or not (PLEASE CHOOSE ME !) you need to contact a Realtor®. Not just a real estate agent, but someone who is a member of NAR and subscribes to the code of ethics associated with the National Association of Realtors. You want to make sure that this person is the real deal. It's not the brightest idea to just run out and start looking at homes on day one, so a highly qualified Realtor® can help you understand all the things to consider way before you start touring homes. A good Realtor will not see you as just a paycheck. We are called to help walk you through the process way before you're ready to see your first home, and possibly many months before you purchase a home.
Make a plan
Many first-time buyers make the mistake of viewing homes before ever meeting with a mortgage lender. This puts you behind the ball if a home hits the market that you love; why even waste time looking at homes that you can't afford? Your Realtor can refer you to at least 2 different lenders so you can see all your financing options. There are several different loan types (we won't get into those here, but I will do a follow-up to this blog for you on the ABC's OF VA-FHA-CONV). There are also state and national down payment assistance programs available to first time home buyers. Those programs can pay most or all of the down payment for you depending on your income, sales price and purchase location. See Ga. Dream Program
Once you speak with a recommended lender, they can issue you a pre-approval letter and the terms that will be outlining your monthly payment, down payment and miscellaneous fees you can expect with that loan. Also, should you need to work your credit, a good lender can create a road map of things to do to raise your credit profile so that you can get the best terms on a loan possible, even if you already qualify. There are several easy credit score rules that you can do yourself that will save you thousands over the life of a loan ( See 5 Easy Credit Score Hacks ). Remember to focus on what monthly payment you can afford, rather than fixating on the maximum loan amount you qualify for. Just because you can qualify for a $400,000 loan, that doesn't mean you can afford the monthly payments that come with it. Factor in your other obligations that don't show on a credit report when determining how much house you can afford.
Myth: One reoccurring thing I hear all the time is that "having a mortgage lender pull your credit, will lower your score." This is not the case, ladies and gents! Unlike other types of credit inquiries, the credit card bureaus are expecting you to shop your mortgage loan, so having two or three inquiries is not uncommon. These are called "soft pulls"; they will show up on your report but will go away soon after and do not negatively impact your score.
Don't wait
This is a Mantra for me, Hear me. Start as early as possible. Once you know you want to purchase a home, reach out for advice as soon as you can. You can begin by studying the market in the area you want to live in and saving enough for as much down payment as possible. Work on boosting your credit score (if needed), paying down debt and saving more money. Those will put you in a stronger position but take necessary planning and time. If you sign a year lease and you know this is the last one you want to sign, the time is now! Your realtor and lender can help reveal your path to success.
How much money will I need?
The answer is, It Depends. Down payments vary these days for all types of borrowers. This goes back to loan types, but there are several minums. There are 3.5%, 5%, 10%, and 20% . You can always put down more, but be sure not to overreach and drain your savings. There are also closing costs that go with every loan transaction; these can vary but typically are 2% of the loan. These dollars are also negotiable and either the buyer or the seller may pay some or all of these. The goal is to have a healthy and balanced financial picture as you get into being a homeowner and understand the cost of home ownership.
Myth: You need to raise all the money yourself. Gift money is exactly as it sounds, Many loan programs allow you to use a gift from a family, friend, employer or charity toward your down payment. You need to be sure that you have someone that is ready, willing, and able to provide you with help for your down payment before you start home shopping. You will need to disclose those funds to the lender and they must be in your account for a given period of time so that they can be used toward your new home purchase.
I'm under contract. Now what?
This is huge: don't be careless with your credit. Lenders are required to pull credit reports to make sure things check out, and again just before closing. They want to make sure nothing has changed in your financial picture. Any new loans or credit card accounts on your credit report can jeopardize the closing. Buyers, especially first-timers, often learn this lesson the hard way. Don't get any more debt and don't pay anything off unless you lender has recommended you do so.
Grateful you have taken time out of your day to read this information. If you have any problems remembering any of this just be sure to remember number 1.
1. Your Realtor is trained and wants to help you. Remember, your Realtor works for you and their services as a buyer's agent are free. If you have any questions about any of the information, please don't hesitate to reach out to me EVERYWHERE, I'm always here for you.
If you find value in the information or want me to discuss another topic please comment below. Happy hunting!