Think You Are You Ready to Downsize? Here are a Few Questions to Ask Yourself….
Posted by Luis Rodriguez on Monday, July 15, 2019 at 2:51 PM
By Luis Rodriguez / July 15, 2019
Comment
Think You Are You Ready to Downsize? Here are a Few Questions to Ask Yourself….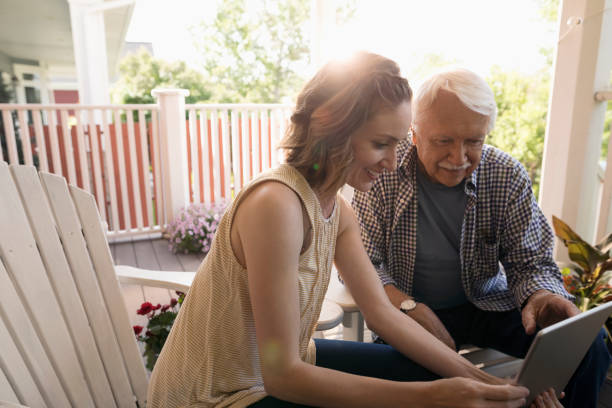 The thought of moving out of the family home where you raised your kids and built your life together can seem daunting. But no fear, fair reader! In order to come to a consensus, you need to ask yourself direct questions:
Is the time right to simplify our lifestyle?
Is this the area/state where we want to retire to?
Do we still need a house this size?
Do we want to move to a retirement community?
Do we want to downsize and use the extra cash to fund retirement or maybe travel?
Imagine having less to think about and more time to enjoy the experiences that life has to offer. Sounds pretty great, right? No more huge projects around the house and minimal home maintenance....you can just jump in the car and go anywhere. There are some things to consider and help you with the process of easing up on the reins just a bit. Trust me, you'll feel better after! Here are a few tips to help:
There can be stress associated with the prospect of getting rid of the things that have been with you for a lifetime. That attachment proves that they're real, that they existed. Never see that as a bad thing. You know there are things that will be easy to get rid of, like old clothes or broken furniture. I suggest you start with those. You know you have been planning to get rid of them since Ronald Reagan was president! Longer than that? Tell them "bye-bye!" Make a list of all the items that you know you want to get rid of. Getting into the practice of decluttering and moving things out of your life will help you when it comes down to getting rid of some of the other things that you view as more important and personal to you. Donate or sell those items to clear path to what you want to do next.
Meet with your Realtor. In most cases, I would recommend doing a lot of the legwork of prepping and listing your house to sell before you go out to look at homes, but these days there are a ton of options available to buyers that fit all types of lifestyles. Having an understanding of the spaces you could be potentially occupying will help you get your thoughts organized on what you want to bring with you. There is a multitude of resources available online about organizing smaller spaces without it feeling like clutter; take advantage of those.
Next, it's time to create another list of things that you know you can't live without. Do you absolutely need your water pick or vintage baseball cards? If so, then keep them. Now that you have an understanding of how much space you'll be working with, you can begin to decide what you are definitely planning on taking with you. Consider storage-style furniture or containers and organizational pieces that will help you in your new home. The items you can go ahead and box up and set aside to make sure that you don't forget them and don't miss anything! After that's done, you can gaze at the 10,000-foot view of what's left.
Next, pass along the precious things you just cannot bear to donate or sell and give them to friends and family. You may not need 5 or 6 old quilts at your new house, but you also can't bear to lose them completely. You want to have as much space as possible for storage or organizing. In order to de-clutter, have friends or family come to the house and maybe pick some things that they would love to have in their own home. That's a great way to preserve personal family items and also let them liven up their living spaces.
Finally(!), clean the house! There are several services available in your area that will just come and pick up junk and take it off your hands for you. You should be left with the following: furniture that's going to the new house, and the simple things that you need while you're in the process of selling your house. These things may include your toiletries, electronic devices, or changes of clothes. This accomplishes two things: a goal of decluttering completely (yay!) and having your house ready to be shown so it will sell for top dollar. Should you need to make any repairs, they should be as soon as possible. You don't want to show off a house that's "in progress."
Embrace what is new— in this phase of your life, you should be looking forward to the experiences the world still offers. Selling your house doesn't (and will never) change that.
Thank you for taking the time to read this article. If you have any questions about downsizing or need any tips, please share those below. Have ideas? We would love to hear your story.
Want to discuss downsizing strategies? For a free evaluation of your home, please fill free to contact me us 678-229-8689.
Thank you!