Are You Worried about Talking to a Lender? Here is What You Need to Know.
Posted by Luis Rodriguez on Tuesday, May 21, 2019 at 9:28 PM
By Luis Rodriguez / May 21, 2019
Comment
Buying a House 101—Getting Pre-Approved:
Getting preapproved may be the most important thing that needs to happen if you are planning to buy a home. There are a lot of things to understand about the process, which can be confusing for some people. But never fear, fair reader! I'm here to help. Here are a few things to help you know what you can expect. Note: You Realtor will have no knowledge of what you and your lender discuss about your situation. Your Realtor only need to tell him or her what you would like your house budget to be and that's it, the rest is privileged information between you and your lender.
IMPORTANT Start Early:
Prepare as far in advance as you can. Personally, I recommend 12 months. Today, cybercrime and information hacking are happening everywhere and many people are walking around with discrepancies on their credit reports that can take months (or even years!) to be removed. Your lender is going to sit down with you and ask you a lot of questions; some of these questions might seem a bit personal, but they are only trying to help. To help ease your anxiety, you should know those loan officers are state licensed and cannot legally disclose any of the information you give them. They are only there to help you clear a path to home ownership!
What you can expect your Lender to ask you:
Income and Employment
Where do you work?
How do you make your money? (Are you an employee, do you own a business, are you paid via 1099 or W2?)
How much do you make? (You'll be expected to document income with copies of IRS tax statements, as well as giving the lender permission to request your tax return transcript. If you collect a paycheck, you'll provide copies of pay stubs and W-2s).
How long have you been employed at your job?
Savings and Assets
How much money do you have in the bank?
How much money can you put down? (3.5% of the sale price is the minimum).
How much do you have saved in 401(k), stocks, bonds, mutual funds, and other investment accounts?
Debt
Be prepared to give details and copies of bank and loan statements! Where is your debt? Is it in...
credit cards?
auto loans?
alimony?
student loans?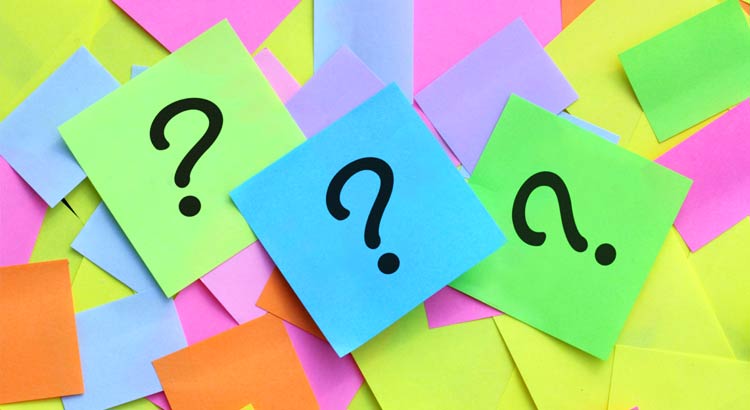 What You Should Ask Your Lender
What Types of Loan Programs are Best for Me?
There are several different "light" types of loan programs available and, depending on your circumstance, a few may be right for you. Your lender will likely give you a list of options and hopefully explain them to you. Have them go over the pros and cons of each loan so that you fully understand what you may be committing to. Some of the more common programs are: VA, FHA, Conventional, and USDA
What Interest Rate is Available to Me, and What Can I do to Improve My Rate?
Small changes can significantly raise your credit score in a short amount of time. One example would be paying down your credit card debt to under 30%. That can swing your credit score significantly. You're professional in the lending business can you give you all of the information you need that will (hopefully!) put you in the best position for the best rate.
What is a Rate Lock? When Should l Do It?
A mortgage rate lock is an agreement between a borrower (you) and a lender that allows the borrower to "lock" an interest rate on a mortgage, over a specific time period (such as a year or more) at the most successful market interest rate. Different lenders offer different types of loan locks: the longer you lock your loan before closing, the more expensive it can be. Thirty days is about average but always defer to your mortgage lender to guide you to what will work best. It's always a great idea to lock your loan because if the rates go up, you are protected. Money lenders may have an option that if the rate goes down, you can also take advantage of that as well.
What Amount of Money Do I Need to Bring to a Closing?
Lenders today must disclose in advance how much you will need to bring to closing. These funds will have to be sent over to the closing attorney the day before closing so that your loan will fund on time. You will receive a disclosure statement that breaks down all the fees for both buyers and sellers, but you will need to approve before closing.
The pre-approval process does not have to be an intimidating thing. If you want to feel empowered over the loan process understanding where you are Is everything. To know what programs and for how much you can qualify for allows you to set up a plan to maximize your purchasing power. I really hope that this information has been helpful to you! If you have any questions about applying for a loan you can click the link and reach out to David Loewamore with Angel Oak Loan services. He or I would be sincerely happy to help any way we can. We know your time is important so I'm grateful you have taken the time.
If you have had any experiences about this subject I would love to hear about them. If you enjoyed this piece or have any questions about the information please feel free to reach out to me. My cell 678-229-8689
Luis
Author: L.Rodriguez / Written: A.Gillstrap