Buying a Basement Home: Is It Worth the money?
Posted by Luis Rodriguez on Tuesday, May 21, 2019 at 11:05 PM
By Luis Rodriguez / May 21, 2019
Comment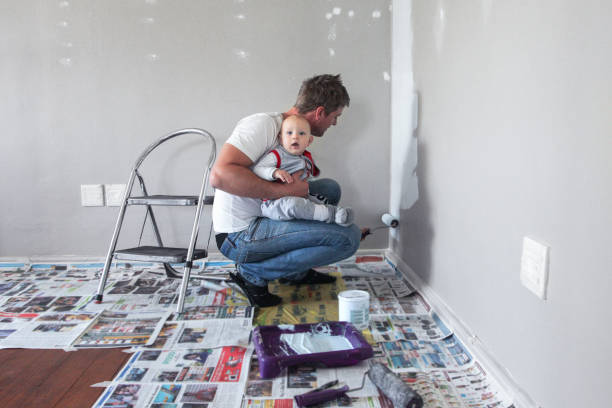 Is have a house on a basement really worth it?
HGTV and Pinterest have something funny in common: they have entire pieces dedicated to finishing basements. I run across this one all the time in my career; many clients are positive about buying a basement. I'm not sure what it is about Georgia, but apparently, everybody who comes here to live must have a basement. I mean why not? its cheap square footage right? Most people are very sure that one day they're going to do something with it, whether it's going to be a theater, kitchen, rec room, whatever. It's something they're going to finish someday. In my experence, I have found that this is rarely the case.
Not to toot my own horn, but I've done a ton of basement sales in my career. I can tell you that about 89% of them never get finished before the house goes back on the market 10 years later. On average, an unfinished basement can run about $40,000 to $60,000 of the sale price, depending on the size of the main floor of the house. Typically, most people will end up using it as a giant storage unit. That's right, a $40,000 storage unit.
The advantages of having a basement have the potential to be great; storage or storm shelter, man cave or studio. Now if you live in an area that yard space is limited and housing is going vertical, then a basement can make much more sense. You could buy a three-bedroom home and turn it into the five-bedroom that better suits your family's needs! The demand for basements is big (because everybody's crazy!) so it can be much easier to resale on the open market.
Now let's look at the disadvantages by the numbers: after the initial $40,000 construction cost, a basement can cost you an additional $40,000 to build what you'd like to fill that space, whether it be two bedrooms, a bathroom, or a kitchenette. In my opinion, it's not such a great investment. Many times, I've seen people price themselves out of the neighborhood's valuations by overshooting on cost. Having a basement also means you have a deck, and decks can be costly to maintain. Hopefully, your deck has stairs because if not, access to the backyard becomes a bit trickier.
Consider a house built on a mono slab (or concrete foundation) home. Slab homes offer easy access to the back yard, with very few or no stairs at all. That can also make it easier for those with kids, or who want them in the future. Home maintenance is also easier because there is more access to the rear of the house. Who wants to be on a 20-ft ladder anyway?
Still, You need the space, right? Here are some possible alternatives to a basement:
Find a Bigger Lot and Build Space
If you can find a neighborhood house that has awesome yard space (anything over 1/2 acre) you can build an outdoor living space/finished garage for about half the cost. Think State Farm: remember the "She Shed" commercial? You can have one, too! Regardless, be sure to check with your HOA on this one before you start building. Here is an example of a plan, Lots of potential here.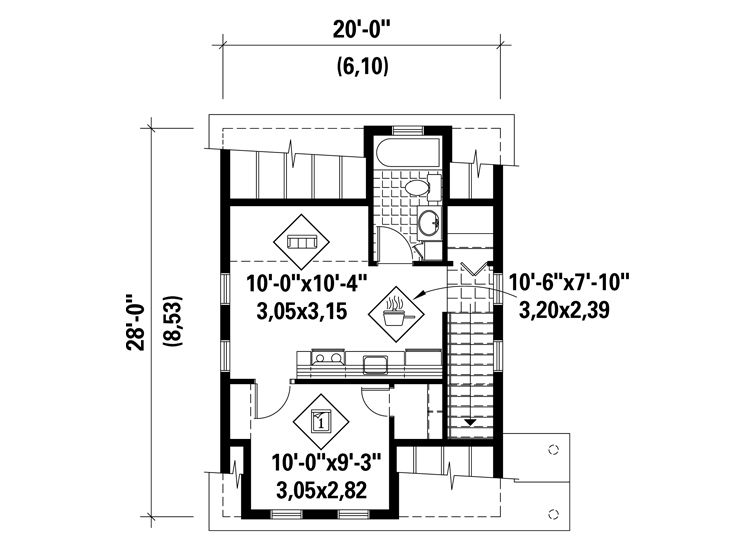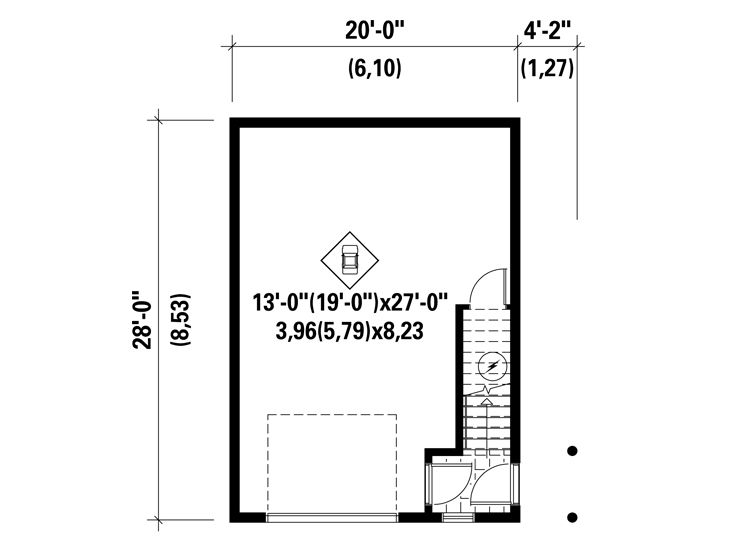 Find a Custom Builder.
Custom building a home may sound less cost-effective than traditional production-built homes, but these days but its pricing has become more and more comparable and keep you from settling or buying more than you need. It can be as simple as taking a fairly standard plan that you love and attach the extra space that you need. Think of; adding a fourth car garage or building a huge sunroom. There are many plans that actually feature an upstairs loft or provide media spaces that are built inside the envelope of the entire build. I've even seen some three-story plans that have an extra 1000 square feet on a third floor! Like this
THIRD FLOOR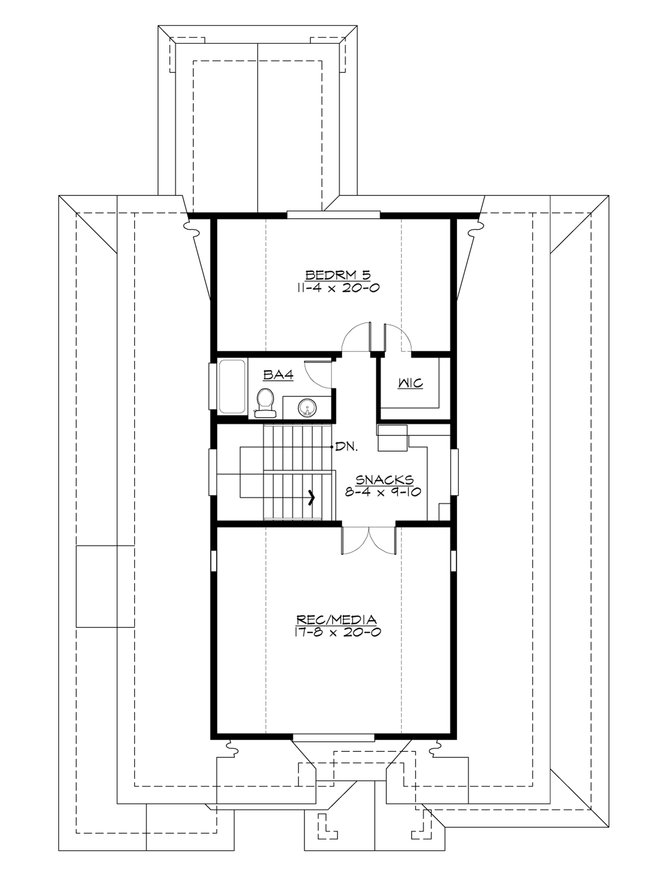 A really cool place to hide! Obviouly there are costs associated for plans like this but building up is cheaper than building down. With the added bonus that no one will be stomping over your head while you're trying to watch a movie. I'm currently working on a piece about custom builds and what it takes to build a home in the custom market, so be on the lookout for that.
I would love the opportunity to answer any questions about your needs in more detail. Whether you want a basement, a pool, or space for your "She Shed", I'm the man to talk to. I'm so grateful that you took the time to read this article. If you have any questions about what you have read above, please feel free to contact me> I am everywhere (see links below) and excited to speak to you about your home buying experience today.