Loan Programs - What the What?
Posted by Luis Rodriguez on Monday, July 1, 2019 at 11:55 AM
By Luis Rodriguez / July 1, 2019
Comment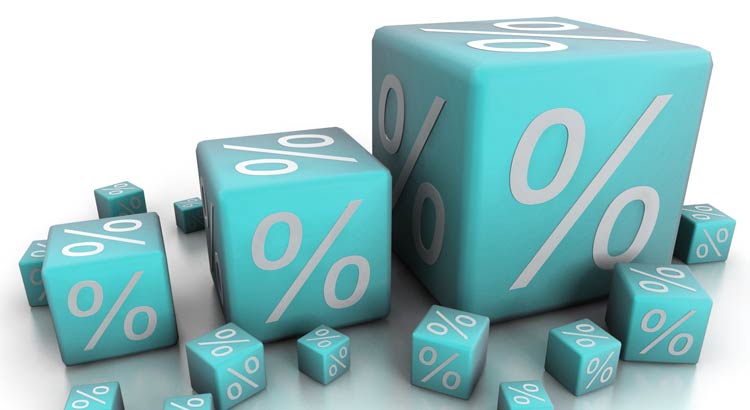 Financing can be an incredibly intimidating part of buying a new home. There are lots of loan programs, and versions of each program, sometimes you're really not ever sure what is exactly right for you. Here are the basics you need to know to get you started.
A good mortgage lender will make sure you get a loan application and work to get that approved to get you to the closing table. A great mortgage lender will look at your current situation, show you several options, and allow you to improve your standing in order to position yourself well so you can take the best financial product that will serve your needs and add to your long term financial savings. If you're ready to find out how to do all of this (and more!), please read on.
FHA Loans
FHA Loans are the lowest credit score accessible, yet also the most, widely available. They're the simplest initial down payment loan you can get. FHA loans are government-backed financial products. You only need to put 3.5% percent down; almost every piece of real estate will qualify for FHA. FHA Loans do come with what was known as PMI or Private Mortgage Insurance. PMI is a type of mortgage insurance you will be required to pay on an FHA loan or any loan where you put less than 20% down. Like other kinds of mortgage insurance, PMI protects the lender. This insurance will be added to your mortgage payment and stays with the life of the loan until the equity value is more than 20%. Once you hit an 80/20 loan to value, you can call and ask that PMI be removed. Once that is removed, it will save you 80 to $200 a month on your payment so making accelerated payments toward the principal or one extra payment per year will get you to that 20% equity milestone and save you a ton of money over the long run.
VA Loans
VA loans are available through many mortgage companies; they're primarily for and available to current or past military members and their families. The big advantage to VA loans that they are zero money down, and come with what is known as a "funding fee." It is typically about $10,000 on average and is rolled into the loan.
Pro tip: if you don't intend to stay in a home longer than 5 years, a VA Loan may not be right for you.
If you are one of our valued American veterans, or currently on active duty, we salute and appreciate you. However, here is a word of warning: if don't intend to stay in the property longer than 5 years, the $10,000 funding fee can make you upside down in property value. Should you have to move and sell in the short-term, you could potentially end up like a former client of mine. This man got a job offer in Florida only a year after they closed on their home. They had to come to the table with over $17,000 just to get out of the mortgage. That's bad news! I want to do everything I can to help you avoid that.
Conventional Loans
Today, conventional loans make up a good majority of all the loans sold in the US. The flexibility of conventional loans today is because of varying down payment amounts, and more competitive interest rates. These rates have become very popular with buyers of all financial backgrounds. Conventional loans come in 5% down, 10% down, and 20% down. Five and 10% down products have as good or better interest rates than FHA today, with a lower cost of the mortgage insurance. Mortgage insurance on a 5 and 10% down loan is minimal and it's an upfront one-time fee, which can be paid for at the closing or rolled into the loan. The 80/20 rule does not apply with conventional loans, because it is paid upfront and not applied to the payment.
USDA
I saved this one for last because USDA loans are only available in rural areas. The product is a conventional loan with a government grant that pays all or almost all the down payment for you. They do have a location requirement, as seen on this map. Enter an address here to see if it falls in USD They have a max sales price and have a max income requirement, so you basically you can't make too much money and you can't live very close to these select cities (see map). The product is used by the government to incentivize people to move away from larger cities, to prevent overpopulation and crowding. The no-money-down program does come with a catch: you cannot sell the property within 3 years or you will have to repay the down payment gift that they gave you.
I'm so glad that I could share all of this information with you today. If you have any questions about this or any of the other loan programs listed above, please feel free to reach out to David Lowrimore | Branch Manager l Angel Oak Home Loans. David's been in the mortgage business for over 20 years and understands it better than anyone I've ever met. If you have questions about qualifying for a home loan, you can find David at the Link above or you can fill out your information at the Mortgage Pre-approval page. Your time is appreciated!

Luis